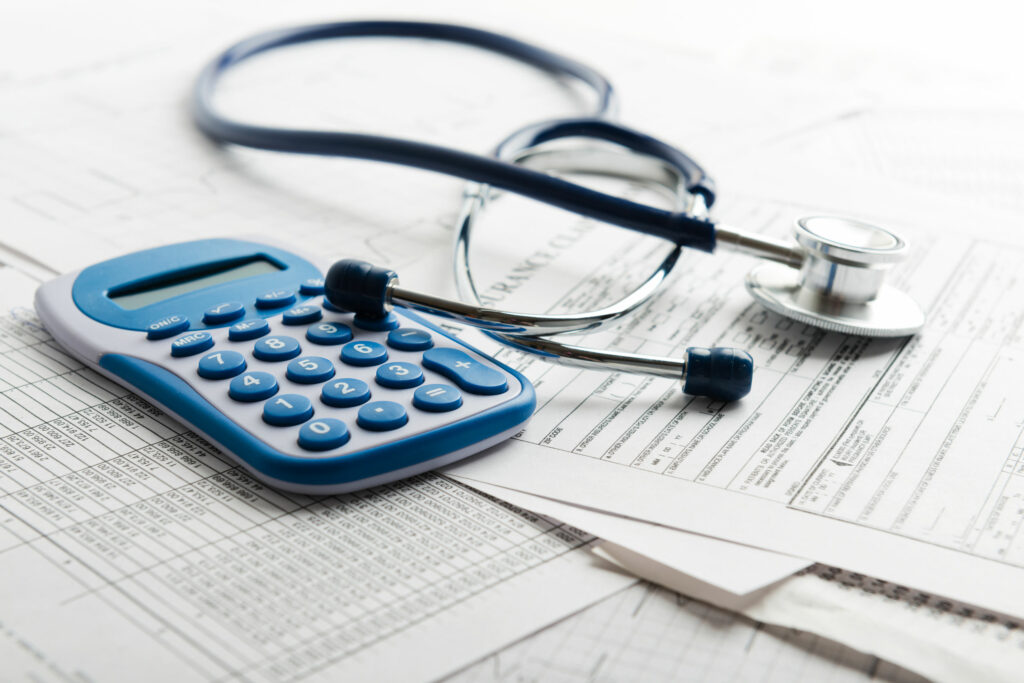 Health coverage plans can be complicated. Between the crowded and confusing market and terminology that sometimes sounds like a different language, it can be overwhelming to sort through your options and find the best plan for your needs. The good news is – you don't have to go through this process alone. Your association has partnered with a health insurance broker.
Insurance Brokers
While the health insurance market can seem overwhelming and overly complicated, your licensed broker is trained to simplify the process and sift through health coverage plans to find one that best suits your members' needs. In fact, a study conducted by LIG Solutions showed that increasing transparency and simplicity were two of the most common ways that health insurance brokers can help people find a plan more easily. During members' conversations with the LIG licensed brokers, we'll cover topics like how they use their health insurance, what they're looking for in a plan, and what prescriptions medications they need to be covered. We're experts in the field and have access to a variety of insurance carriers, so members can rest easy knowing that we'll compare numerous options before recommending a health coverage plan for them.
What is the Difference Between a Health Insurance Agent and Health Insurance Broker?
Your members may have come across the words "agent" and "broker" used interchangeably, but there is a key difference between these two kinds of benefits professionals. Health insurance agents work for one insurance company. Generally, they are provided a contractual agreement with a health insurance provider and are responsible for selling the company's specific plans. Health insurance brokers act independently from health insurance carriers – meaning they have wider access to a variety of health insurance plan options. Brokers work with several carriers who will pay a certain commission on plans they sell to clients. At LIG Solutions, our association professionals have licensed health insurance brokers.
So.. How Does a Broker Get Paid?
One of the most common misconceptions about working with a health insurance broker is that your cost will be higher with the use of our services. But here's the truth – members pay exactly the same rate for their health insurance whether they go through a broker or not. There aren't any extra costs or fees associated with working with a broker or LIG Solutions in general.
You read that correctly. Our broker services are FREE for your members to use.
How exactly does this work? Brokers get paid directly by the insurance companies that they work with. Our costs are included in the company's monthly premium, so members don't need to worry about paying to use our services. That means that members get free, personalized consultations with licensed professionals to help navigate through the health insurance market for the same price if your members went directly to the carriers themselves. Why not take advantage of these added benefits through insurance brokers? Members will save time and headaches while having access to a great number of health coverage options – from major medical, Medicare*, and supplemental coverages like vision and dental.
The Benefits of Working with Health Insurance Brokers at LIG Solutions
At LIG Solutions, we like to offer the health insurance broker experience a little different than what they may be used to or expect. Our member's experiences are important to us, and we want to make sure they feel comfortable and confident in the health coverage they select for themselves and their family. This applies equally as well for business owners looking for coverage
options for their employees.
When working with a LIG health insurance broker, members will experience:
Personalized Plan Recommendations
While going through the discovery process, your members will not only be offering
information that will be added to their application. Their broker will ask questions
like what healthcare provider they would like to have covered under their plan, what
prescriptions they take, and what their budget may be. With this information, we're
able to take a look at numerous coverage options and recommend the right insurance
for them.
Access to Support
Our licensed broker and customer service team offer support beyond the enrollment
process. We don't just sign your members up and forget about their policy – we
regularly revisit their plan to make sure it is the best option for them and provide
support when they need it, whether it be a lost insurance card or needing to switch
their provider due to a life event.
An Advocate By Their Side
We mean it when we say that we aren't typical salespeople. We are truly your partner
throughout the entire health coverage process and want to find the best solution to
fit your members' needs. You can rest easy knowing we have no vested interest in
what healthcare insurance provider your members choose, meaning they will know
that we really are recommending the plan that suits them best.
Start the Conversation with LIG Solutions
Ready to take the first step in finding the right health coverage for you and your family? It starts with our LIG Association Partner Team to help you through this process. With a wealth of expertise, our team is prepared to walk you through the member-focused health coverage journey from initial consultation to enrolling in coverage.
Call 877-804-9756 to be connected to a LIG licensed agent today or fill out the form below to request more information.
*Disclaimer: Medicare is available to some individuals under the age of 65 in limited circumstances. LIG Solutions is not affiliated with the U.S. government or federal Medicare program. LIG Solutions complies with applicable federal civil rights laws and does not discriminate on the basis of race, color, national origin, age, disability, or sex.
____________________________
Get the Insurance You Need and Save Today!