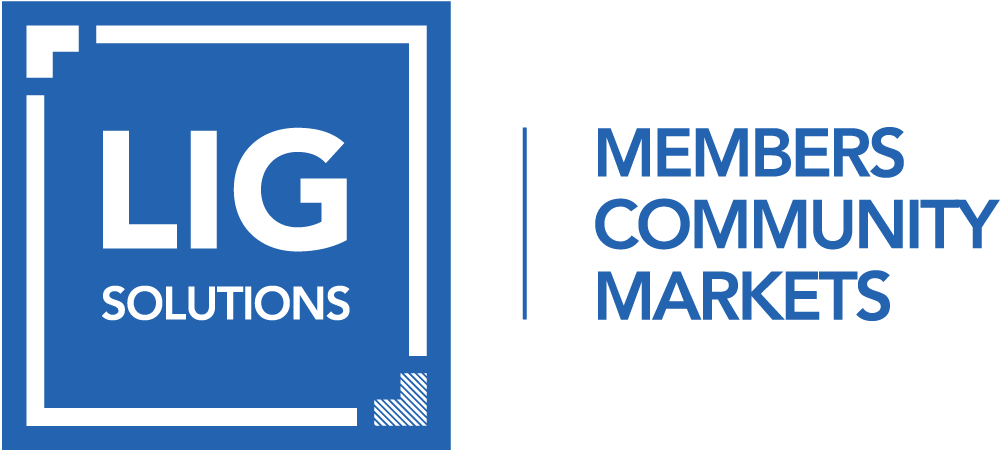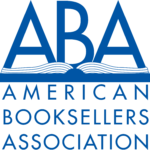 Hours: Monday thru Friday 9:00 am – 7:00 pm Eastern
Tenemos agentes que hablan español disponibles
Welcome American Booksellers Association Members
Get the Insurance You and Your Family Need and Save Today!
LIG is your partner for affordable and comprehensive health insurance and pharmacy solutions designed exclusively for individuals, families, and business owners along with their employees. Coverage is available across the entire country as an exclusive member benefit with American Booksellers Association
LIG Health Coverage Benefits
Your association's health insurance program powered by LIG Solutions is designed to offer concierge service to its members! LIG is changing the way individuals, families, businesses, and groups across the country shop and enroll in healthcare products. Our licensed sales agents work with members one-on-one to answer any insurance questions, navigate the marketplace, and find coverage that best fits their lifestyle and budget.
Call today to speak directly to our team of licensed agents to get your no-obligation health insurance assessment for vision and dental plans. 
*Disclaimer: Medicare is available to some individuals under the age of 65 in limited circumstances. Not affiliated with the U.S. government or federal Medicare program. LIG Solutions complies with applicable federal civil rights laws and does not discriminate on the basis of race, color, national origin, age, disability, or sex.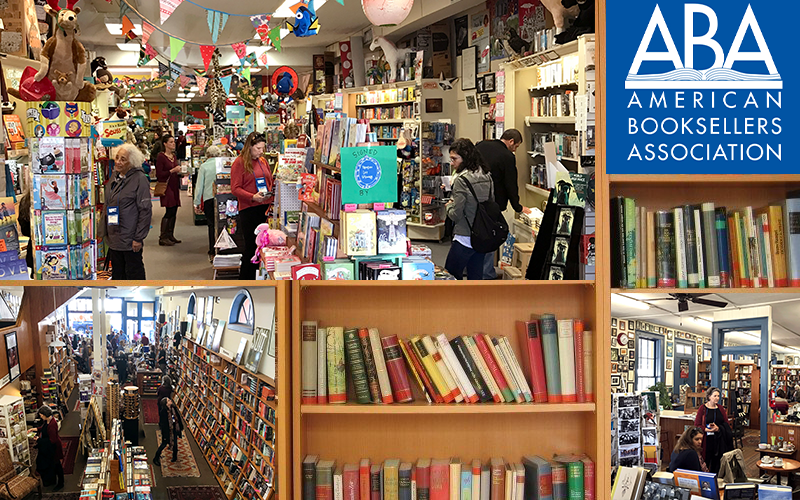 LIG WORKS WITH MANY OF THE LEADING NATIONAL INSURANCE CARRIERS*

* Not a complete carrier list and carrier availability is based on your geographic location as not all carriers offer coverage options in every state.

Are you ready to get a no-obligation health coverage quote or a side-by-side comparison of your current coverage? Fill out this form to begin the conversation with a licensed LIG agent to evaluate your needs and review your options.
LIG Association Health Program Marketplace
The LIG Marketplace includes many exciting solutions to help you and your family stay healthy and protect the things that matter the most to you.
This program offers various health coverage options, an exclusive pharmacy and prescription program, and additional insurance solutions built around your unique health, lifestyle, financial, and even business needs!
LIG Health Coverage Options
Call your exclusive "800" at the top of this page to speak to a licensed LIG agent or fill out the above form to have our team reach out directly to you or schedule an appointment to discuss your health coverage needs.
Major Medical
Major medical insurance is a comprehensive policy designed to help you and your family pay for covered healthcare expenses ranging from preventive services to emergency care. (ACA/Obamacare Plans)
Medicare/Supplementals
We assist those 65 and over in finding the right Medicare Advantage and Medicare Supplemental plans that are designed to help cover you on all the various deductibles, co-payments, coinsurance charges that Medicare alone does not include, and much more.
Short Term Policies
Designed for healthy individuals and families, short-term policies provide an affordable safety net while switching from one life event to another without a health plan. Lose your job, recent college graduate, divorced, or retired and not quite eligible for Medicare? (Not ACA-Compliant)
Dental and Vision
Dental and Vision Insurance helps pay for the cost of visits to a dentist or eye doctor for basic or preventive services. This can include dental options like teeth cleaning, X-rays, and vision options that helps offset the costs of routine eye exams and helps pay for vision correction wear, like eyeglasses, that may be prescribed by physicians or eye-care specialists.
Critical Care
Critical illness insurance are intended to pay a lump sum cash payment for covered illnesses such as heart attack, stroke, cancer and more.
Supplemental
Supplemental insurance plans will pay for out-of-pocket medical expenses, such as deductibles, copayments, coinsurance and accidents as well as other events that can keep you from doing what you love.
Businesses/Employees Coverage
LIG makes having employer sponsored health coverage easy while giving the business owner true financial control and allowing choice for the employees. Our solution includes both traditional group coverage options and the LIG HRA Group Program (Health Reimbursement Arrangements) with ICHRA, QSEHRA and 125 plans. These are all designed to be cost effective and maximize employee benefits.
Global Health Coverage
Our Global Health Coverage provides members with reliable and easy-to-access quality healthcare, wherever they are. As part of a global organization, we have access to healthcare support in more than 200 countries and territories worldwide. Perfect for employees, individuals, and families that will be out of their home county for extended periods.
Individual/Family Marketplace
Membership has its benefits, and this includes access to additional individual and family coverage options as well as relevant non-insurance solutions to protect more than just your health. If you need additional coverage options beyond health insurance, click here to see additional member benefits that you and/or your family can take advantage of, including:
Home and Auto Coverage
Pet Insurance
Boat Insurance
RV/Camper Insurance
Motorcycle Insurance
ATV Insurance
Renters Insurance
Flood Insurance
Umbrella Insurance
Vehicle Warranty Coverage
and more - click below to see your options
Business Owners Marketplace
Are you a business owner? Look beyond health insurance and find the additional coverage options that you will need to protect your business, your employees, and your overall investment. Click here to see additional member benefits that you can take advantage of, including:
General Liability
Buildings-and-Property
Business Interruption Income
General Liability
Professional Liability / Errors & Omissions
Buildings & Property
Employee Benefits & HR
Auto
Worker's Comp
Directors and Officers
Cyber
Flood
Earthquake
Crime
Personal Home & Auto
and more - click below to learn more
LIG Pharmacy and Prescription Solution
Free Prescriptions For Everyone!
LIG Solutions Rx Pharmacy Program - Prescription drug prices have skyrocketed over the last few years to the point people can no longer afford them. You shouldn't have to choose between feeding your family or taking your medications. We have created a new concept where you actually PAY NOTHING for your prescriptions. Through strategic partnerships and our buying power, we can get you access to the most used generic medications for FREE!!
Tired of overpaying for your prescriptions? We are too, so we created a revolutionary way for you to get your medicine for FREE. No coupons, no gimmicks and no fake prices.
Subscribe Today for As Low As $19.95!
The LIG Solutions Rx Benefits include:
GET over 605 OF THE MOST PRESCRIBED MEDICATIONS FOR FREE, including acute, chronic, and over-the-counter medications:

Pick up at any pharmacy for FREE for acute medications

Home delivery service for chronic and over-the-counter medications

Exclusive SaveOnDiabetes program, which includes:

No cost meters and a starter kit with test strips/lancets. 

Low-cost test strips and lancets, 

FREE oral diabetes medications*, and 

Insulin for $19.88 per vial*

All medications are American sourced and shipped securely with tracking

Licensed Pharmacist coaching to ensure you're getting the most cost-effective options
*Please note - valid prescriptions from your doctor are required.
The LIG Association Health Program includes many exciting solutions to help you and your family stay healthy with various health insurance options and an exclusive pharmacy and prescription program that is all built around your unique health, lifestyle, and financial needs!
Schedule a Free Consultation Now!
Our team of licensed advisors will find you and your family the best coverage that fits your financial and health needs.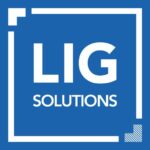 Health and Wellness Information Center
11/10/2022 LIG /  AMERICAN BOOKSELLERS ASSOCIATION WEBINAR
WHAT KIND OF COVERAGE IS INCLUDED IN THE ABA HEALTH PROGRAM?
WHAT ARE YOUR INSURANCE OPTIONS FOR YOU AND YOUR FAMILY?
WHAT ARE YOUR OPTIONS FOR EMPLOYEES?
HOW CAN LIG HELP?
If you have questions about the American Booksellers Association Health Program powered by LIG, you will find the answers to these questions and more in this archived video presentation, which is the complete archived ABA webinar hosted by LIG Solutions.
Call Now and Get All of Your Insurance Questions Answered
Our no-obligation health insurance assessment can help you find the best options for you and your family
By submitting this form, you authorize Lighthouse Insurance Group, LLC, and/or its affiliates to contact you at the email address and phone number provided (even if the number you provided is on the state or national do not call registry). This contact may include providing you with insurance quotes, policy and benefit information, and/or marketing information. The company may contact you using live operators, auto-dialers, or emails. You acknowledge that you are not required to consent to contact as a condition of receiving services and that you may revoke consent at any time. We do not offer every plan available in your area. Currently, we represent 7 organizations which offer over 200 products in your area. Please contact Medicare.gov, 1-800-MEDICARE, or your local State Health Insurance Program (SHIP) to get information on all of your options.
LIG Solutions/Lighthouse Insurance Group's Licensing and Legal Information can be viewed here: https://ligsolutions.com/terms-and-conditions/. LIG legal policy: https://ligsolutions.com/privacy-policy/
Copyright 2023 Lighthouse Insurance Group LLC ™