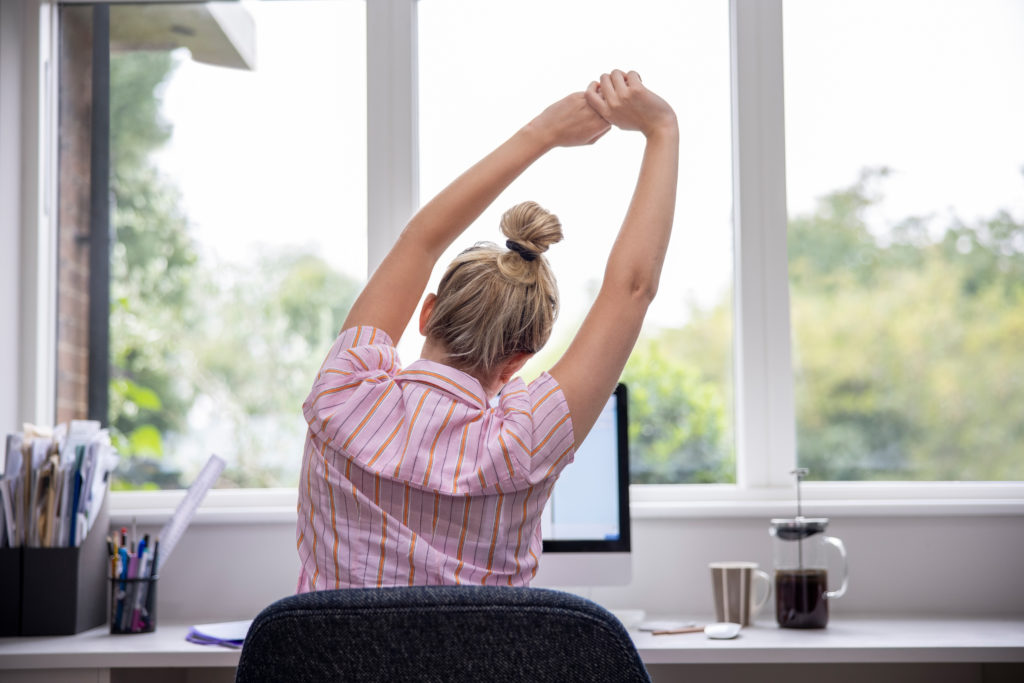 As more of the workforce has adapted to a remote work environment, some health effects could have potentially developed with it. In a workplace environment, you move more than you think! From getting coffee or water, bathroom breaks, or simply arriving at your workspace you are moving. Working from home in a stationary position for long periods with little to no movement could contribute to negative effects on your health.
The less you move, the higher of chance for blood clots. This condition kills many individuals every year but can be combated with diet and maintaining an activity level. Studies have shown that even 11 minutes of exercise can help offset the negative effects of sitting for a lengthy period. Increasing water intake, switching to a standing desk, or planning out ways to be active will help increase your amount of movement in your day. Find ways to get up and get moving – it is good for you!
LIG Solutions can help you review your health coverage options – contact the team at LIG today! Check your organization's membership section to learn how to access this exclusive member benefits program.
Call 877-804-9756 to be connected to a LIG licensed advisor today or fill out the form below to request more information.
____________________________
Get the Insurance You Need and Save Today!