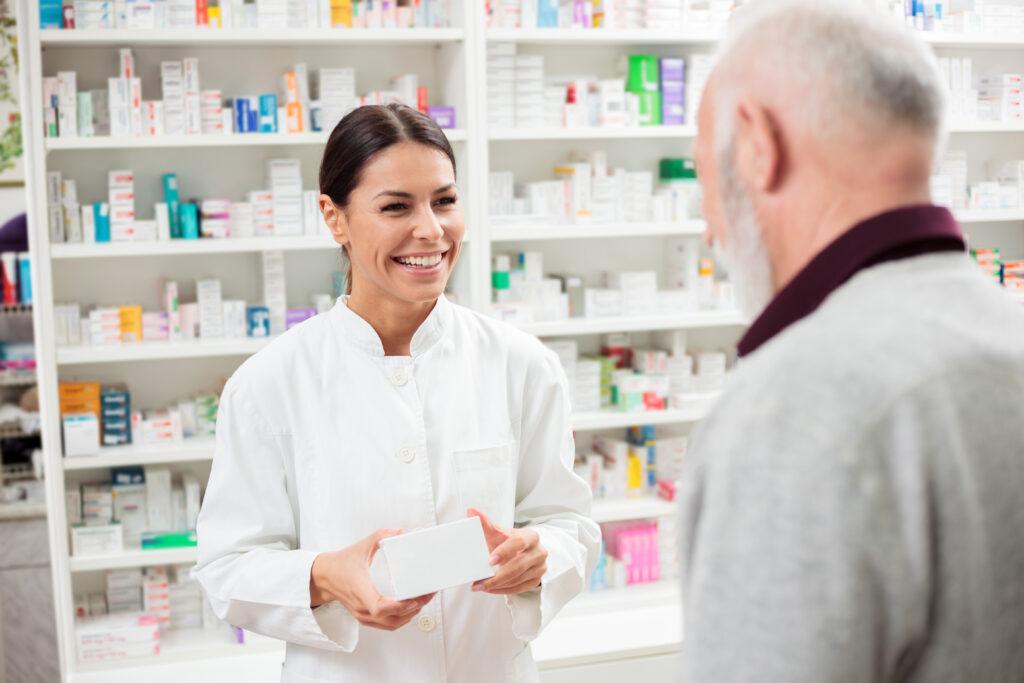 American drug prices have skyrocketed throughout the years and have caused financial stress and high out-of-pocket costs for individuals and families. Drug and prescription pricing affects all income levels, and reports stating the increases will continue, what is the solution? Not filling the medications needed, cutting the drugs in half, skipping doses, choosing between medication, food, or basic necessities due to the high costs? LIG has a solution. Through a new partnership, we are revolutionizing the way you get your prescription drugs and their pricing – and we are not talking about "another" discount card or coupon. Welcome to the LIG Solutions Rx national pharmacy program.
This cost-effective monthly membership program has real pharmacists out of Akron, OH assisting you to achieve the highest quality of life through medication, counseling, education, and adherence to the latest pharmacology standards.
Through LIG Solutions Rx you gain access to set the pricing on medications including:
Maintenance medications
Chronic/long-term drugs that are taken regularly or as the first line of treatment for many common chronic conditions i.e. high blood pressure, diabetes
Acute medications
Immediate need drugs that treat a specific condition
Can be around $5 for 21 supply and filled at most major pharmacies vs waiting for home order
Over-The-Counter medications
Standard nonprescription needed drugs i.e. ibuprofen, allergy medications, vitamin C
Can get in stock for less than in traditional stores
SaveOnDiabetes Program
No cost meters and a starter kit with test strips/lancets
Low-cost test strips and lancets
FREE oral diabetes medications with a valid prescription
Set Insulin pricing for $19.88 per vial
Please note, all drugs must be prescribed by a doctor to fill or order. If you do not see a medication on the list, call us! The program has pre-negotiated prices on several medications to help you save. Our team of licensed pharmacists will work out the details with your doctor if there is a better/cheaper alternative to your current medications. Some medication may be cheaper through a generic version vs name brand. All prescriptions through the program are American sourced and FDA approved.
Do I need to have insurance to access this? No – while having health coverage is always recommended, you do not need coverage (or a certain health insurance plan) to access this program. If you do have coverage, your medications purchased through this program will not be billed through your insurance or count towards your deductible. Remember, this is NOT insurance.
After signing up for the program, your doctor can send in your prescription directly to our partner to ship and fulfill the order through a home delivery mail order service within 3-5 days. If you need the medications earlier, all major pharmacies participate in this national program. Just give them your prescription card and save! LIG Solutions Rx can also transfer medications between pharmacies – no need to go back and forth with your primary care physician's office.
Start saving money on your medications and sign up for the LIG Solutions Rx Program today! Check your organization's membership section to learn how to access this exclusive member benefits program.
Call 877-804-9756 to be connected to a LIG licensed agent today or fill out the form below to request more information.
Disclaimer: LIG Solutions complies with applicable federal civil rights laws and does not discriminate on the basis of race, color, national origin, age, disability, or sex.
____________________________
Get the Insurance You Need and Save Today!