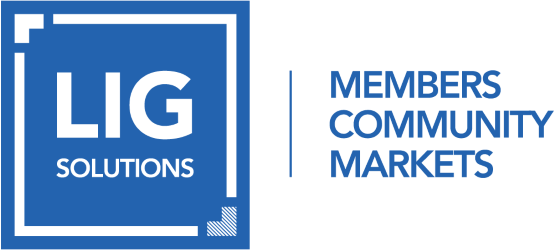 Request your link to the ON-DEMAND webinar recording, "The Unwinding of Medicaid and How to keep your patients insured in 2023 (and Beyond)".
Helping Hospitals and Providers Create a Positive Patient Experience when it is Most Needed
Request a link to the LIG Patient Referral Program Webinar Archive 
With the "unwinding" of Medicaid and for all your patients that need assistance with health coverage options, this is your place to learn how LIG Solutions delivers your organization a proven solution that will allow you to help your patients find affordable health coverage options TODAY and in the future.
This includes individual and family options for ACA major medical plans, Medicare/Medicare Advantage, and short-term policies. If needed, we can also include vision, dental, critical care, hospitalization, and other supplemental insurance coverage options for patients nationwide.
An Exclusive Patient Referral PROGRAM That Works TODAY and in the Future!
Health Insurance is all about CHOICE for your patient. This is at the core of this webinar, where you will learn how we are helping hospitals and health systems and assisting their patients in accessing the right health insurance as the unwinding of Medicaid continues into 2024.
Fill out the form to receive access to the ON DEMAND webinar presentation of "The Unwinding of Medicaid and How to keep your patients insured in 2023 (and Beyond)".
Fill out the form below, and LIG will send you a link to the On Demand webinar.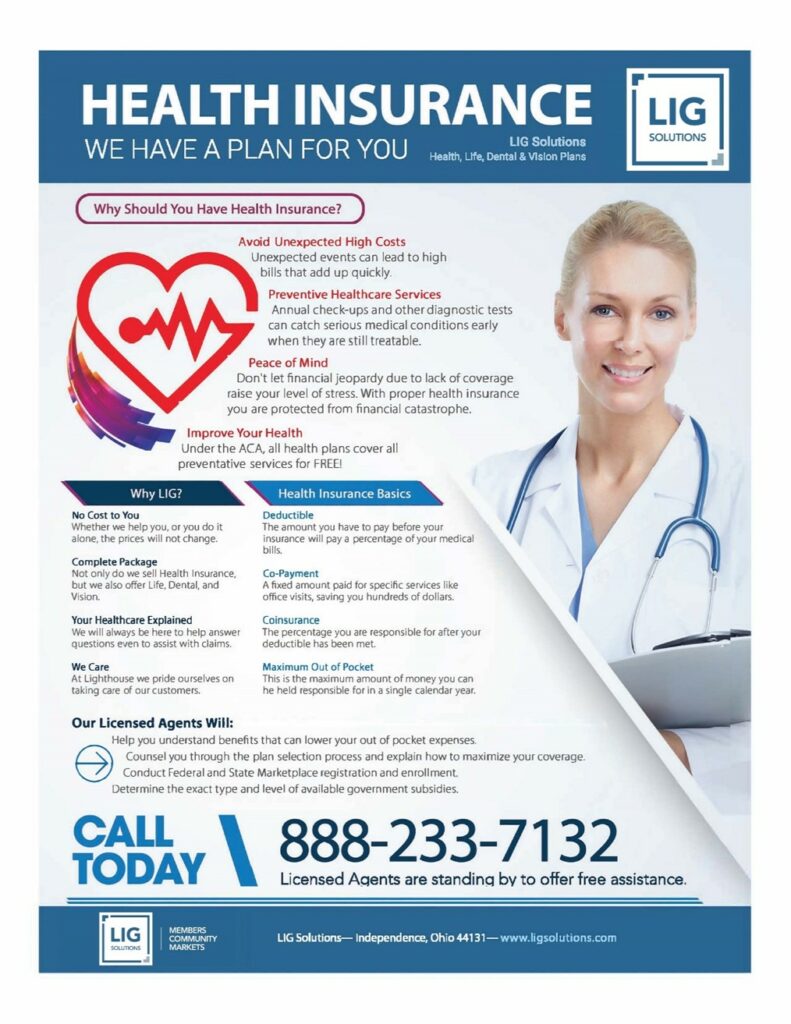 Patient Concierge Service
LIG has a dedicated team of licensed agents at our USA-based HQ to best serve your patients in navigating today's complex health insurance market. Our team will find the plans that best fit your patients' health, financial, and even lifestyle needs for individual and/or family coverage options.
Member Benefit Program
The programs offered by LIG are designed to help you provide a cost-effective patient benefit that you can use to help keep your patients engaged with your organization today and into the future.
No Cost Solution
All our programs are done as a no-cost solution for our hospital and health system partners as well as the patients themselves (outside of any premiums that are paid directly to the carriers). This program delivers your patients the advantages of affordable healthcare pricing and a streamlined enrollment process while delivering your organization peace of mind and a turnkey solution that helps drive true ROI in that your patients will continue to be insured.
Little To No Staff Time
Each of the programs offered by LIG requires little to no staff time as we do all the "heavy lifting" for your organization as we administer the entire program. This includes all patient-facing elements, landing pages, and other support material used to educate your patients about their coverage options with the plan offered through your co-branded health insurance program with LIG.
True National Coverage 
Unlike other options, the LIG Patient Referral Program is truly national in scope. We are 100% compliant across all states, which means your patients will have real access to real health insurance that fits their needs and is affordable.
Schedule An Appointment with the LIG Team and Start Helping Your Patients Today
Schedule a Free Consultation Now
Our team of hospital and health system organization experts will work with you to build the right plan for your patients.
Have Questions? Ask The Experts At LIG
Learn What Others Are Saying About LIG and our health coverage programs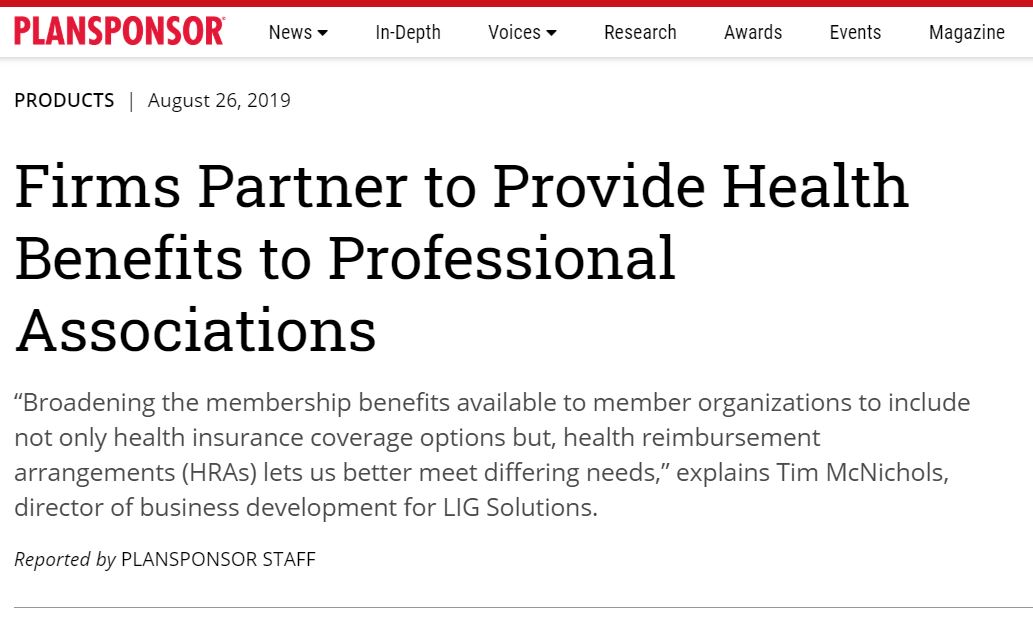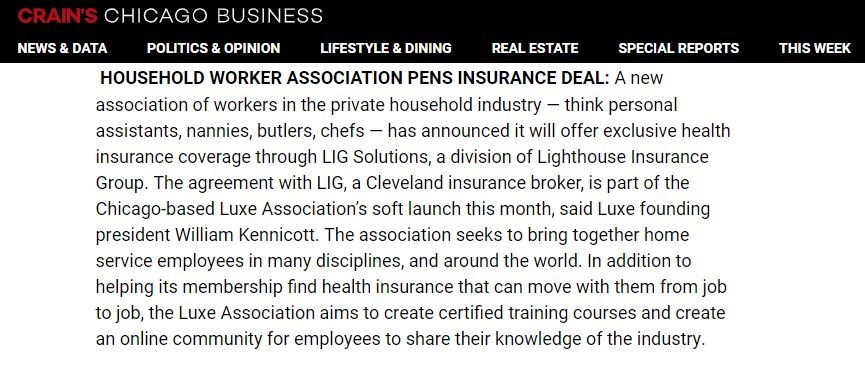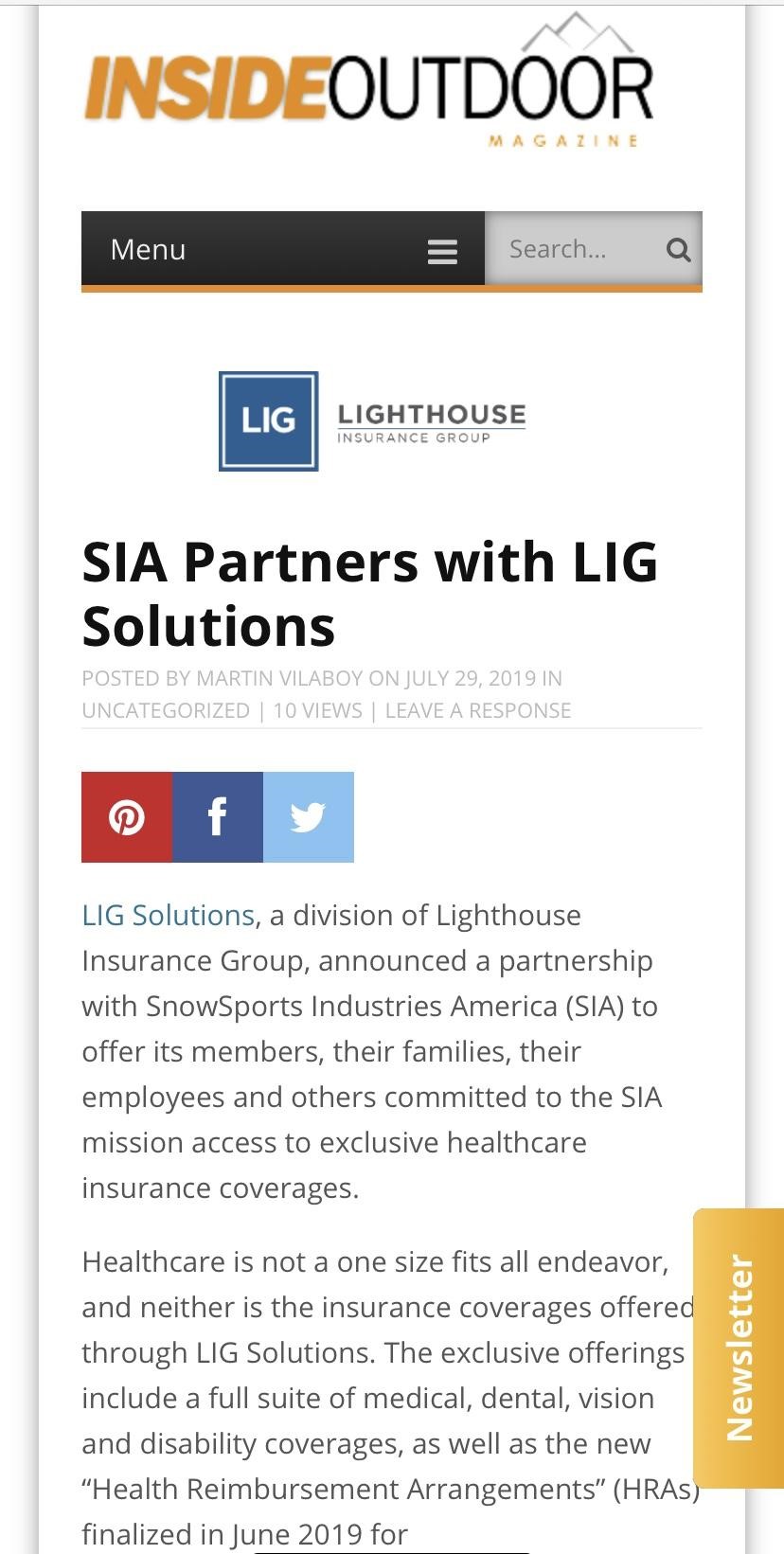 Winter 2022 Edition: Healthy Living Ideas from around the Internet – The information below comes from some of the leading experts and information resources on healthy living. LIG has curated these articles to help keep you up to date on the latest news, trends, and data on leading a healthier lifestyle which can help save …
For many, health insurance benefits are received through an employer. Believe it or not – employer-sponsored health plans date back to WWII. In response to inflation, the Stabilization Act of 1942 was passed and limited an employer's ability to raise wages. With the goal of attracting talent in a time where the labor pool was scarce …
Disclaimer: By providing your information and pressing the button above, you expressly consent to receiving marketing phone calls, e-mails, and SMS messages, including those made via autodialer, artificial voice messages, automated technology and/or prerecorded message from LIG Solutions, its subsidiaries and/or one of its trusted partners at the phone number or email listed above to provide you quotes for Health Insurance, Medicare, or Supplemental Coverage. You affirm that you are the regular user of the phone number provided. Additionally, by providing your information, you are consenting to, and directing, LIG Solutions to share your information with our trusted network of partners to help you obtain insurance quotes. Our partners may thereafter also share your information with other parties to help you obtain insurance. You understand that your consent to being contacted is not a condition of enrollment or to purchase an insurance plan, property, goods, or services. Receiving quotes from LIG Solutions is always free. Additional charges may apply to SMS, call or Internet usage depending on your data providers. You can opt out of receiving future messages from LIG Solutions by clicking unsubscribe from an email or responding with STOP to a text message.
LIG Solutions/Lighthouse Insurance Group's Licensing and Legal Information can be viewed here: https://ligsolutions.com/terms-and-conditions/. LIG legal policy: https://ligsolutions.com/privacy-policy/
Copyright 2023 Lighthouse Insurance Group LLC ™