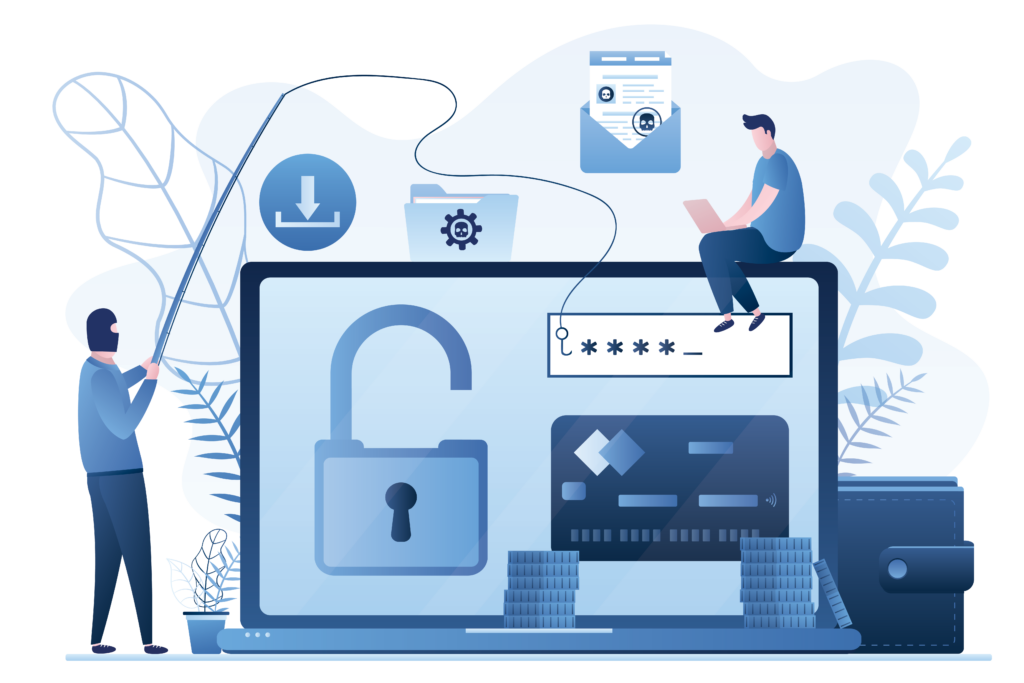 Here is your "healthcare beware" reminder. As the world has shifted virtually, so has the increase of health insurance scams. This is one of the biggest concerns in fraudulent and illegal activity. LIG Solutions wants you to be alert and aware of communications for health coverage.
First and foremost, be mindful of where you give out your personal information, health insurance, or financial information. Do your research on the company and ensure that they are an established broker (you can even check the Better Business Bureau to ensure the company is nationally accredited). If you receive calls that threaten to cancel your health insurance policy unless you sign up immediately should be reported. Please note – purchasing insurance is not required by the law at this time. While in the past there have been tax penalties for not having insurance, the Biden Administration has gone away with this. The risk of not having insurance can lead to high out-of-pocket costs and bills, but it is not illegal to not have coverage.
Medicare scams have increased in the previous years as well. Protect your ID number and personal information. Medicare will never ask you for this information! Medicare coverage can only be updated or changed during an Open Enrollment Period which varies on the time of year and ensurers age/birthday.
There has been an uptick trend around "free COVID-19 testing kits" or "free genetic testing kits" that are advertised to be free with insurance. This can lead to medical identity theft and unexpected bills. Testing kits or products will not require you to provide your insurance number if it is truly free. Door-to-door lab tests with giveaways or gift cards are other ways your identity can be threatened.
Lastly, check your bills! After any medical-related visit through insurance check your EOB (explanation of benefits) to ensure the services, doctors, physicians, are what you have received. Ask for a copy of your "after visit summary" to keep for reference.
Educate yourself and don't fall for the latest tricks and be a victim. Share with your family and friends to keep their information secure and safe! You should know who you are giving your information to when you are looking for health coverage – this is why your association has partnered with LIG! LIG Solutions is HIPAA compliant and does not sell your information or data. Your information is only used for the purpose of contacting you for the health quote you requested.
Call 877-804-9756 to be connected to a LIG licensed agent today or fill out the form below to request more information.
Disclaimer: LIG Solutions complies with applicable federal civil rights laws and does not discriminate on the basis of race, color, national origin, age, disability, or sex.
____________________________
Get the Insurance You Need and Save Today!