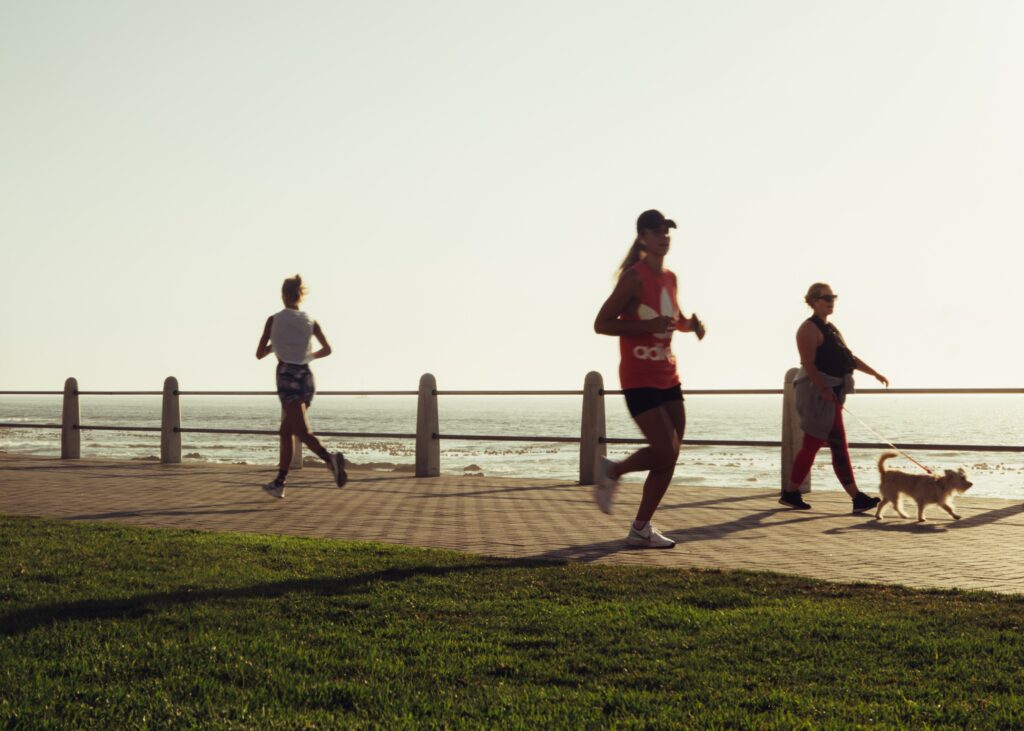 Health advice isn't a "One Size Fits All" kind of approach, what is important is to find a routine and system that works good for you. When improving your health, it can be hard to figure out what areas matter most to develop a healthier lifestyle. Some of the most apparent ways to improve your lifestyle are sleep, exercise, diet, stress management, and relationships.
How to Improve your sleep
Planning to improve your sleep seems daunting, time flies and life seems to pile up around you, but there are a few things you can do to make it easier on yourself.
The first easy step for improving your sleep is by ditching blue light before you sleep, putting away your phone. Endlessly scrolling through the phone before going to sleep can keep your brain active which makes it harder to sleep. Instead, try reading a book or meditating before heading to bed, which can help your brain relax.
Another easy way to improve your sleep is by avoiding caffeine before bed. Try to stop drinking caffeine at noon each day so you can fall asleep without the effects of caffeine affecting your sleep schedule. A good sleep schedule is important for hormonal regulation and overall health and will help you in the long run.
How to improve your diet
Improving your diet can feel like an impossible task, but an easy way is by making small changes. If you tend to eat chips with lunch, make a switch to carrots or celery. If you are cooking pasta, consider switching the standard flour pasta for chickpea or red lentil pasta. If you like fried things, consider baking it instead. Another great easy way would be to add vegetables or greens that can add great improvement to your diet.
Making these small changes is helpful in making incremental, positive changes toward health. Pay attention to the protein intake and stay hydrated throughout the day. Another tip is to say away from diet foods, think about eating whole foods when trying to improve your diet.
How to start exercising
Even if you have fallen off your pattern of exercising, it is easy to get back into the swing of things by simply starting small. A good way to start small is to get back into the habit of doing some movement throughout each day.
Start by doing something consistently that you like. You can experiment with fitness classes, go to the gym, exercise at home, or go for a walk outside. Find a routine that you like and stick with it.
Another great way to get in the habit is by creating accountability for yourself. Talk to a friend about getting back into a routine and develop an accountability plan. Start small and see how each week you can feel better.
Why sunlight matters for stress management.
Managing stress can be a difficult thing to do; it can be done by identifying the cause of stress and responding accordingly. However, sunlight can be a huge part of stress management.
Sunlight increases the amount of vitamin D that you absorb, which, especially during the colder months in the year, can become deficient in this. So getting enough light each day helps your health.
An easy way to get some sunlight is by taking some time in your day to get outside. You can go for a quick brisk walk, take your lunch outside, or anyway to get some movement outside can positively impact your life.
How to Focus on your Relationships
Working on your relationships with friends and loved ones can help improve your overall health. If you are happy with your relationships, you are more inclined to spend more time improving your health in other ways too.
When you spend time with the people you love, take time to listen to them, think about everything they are saying to you, it can help improve your overall mood and health to have strong relationships.
To learn more about your insurance choices, connect with one of our agents today to discuss all your options and answer any questions you may have. The experts at LIG Solutions have licensed health insurance professionals with the goal of offering a simple and transparent view of healthcare coverage. There's no need to spend hours trying to understand different plan options – we'll work with you to understand your needs and budget to recommend a plan that will work the best for you. And because we have no vested interest in which insurance carrier you go through, you can rest easy knowing we are truly looking out for your employee's best interests.
__________________
Get the Insurance You Need and Save Today!